Consultancy
Technology
0 min read
Motor insurance in 60 seconds

Kamal Insurance, the first digital-only third-party motor insurance in the UAE, is an excellent example of how Lemon's creativity, technical expertise and strategic thinking can radically transform customer experience, increase profitability and create competitive advantage for a business challenged by omni-present digital transformation.
---
Brand problem
For a long time, the UAE third-party insurance market, worth around USD 220 million, was dominated by large players like Oman Insurance and AXA Insurance who arguably provided the best customer experience. The RSA brand did not enjoy the same level of brand recognition and was not a top-of-mind consumer choice. RSA heavily relied on brokers, offered a very traditional form-based customer journey, and was simply an option on the insurers list that customers could pick and choose from based on price. With the advance of aggregators and digital disruptors, brokers' margins started eroding and RSA profitability started to drop.
After the change of ownership and a new name, Kamal, the company had to make a quantum leap in its performance to survive – gain at least 12% market share.
The pandemic aggravated the situation further. Many people chose to stop driving and sold their cars. New car sales plummeted putting even more pressure on margins and profits. Given these challenges, the company faced an existential threat.
After the change of ownership and a new name, Kamal, the company had to make a quantum leap in its performance to survive – gain at least 12% market share, significantly increase profitability, strengthen the brand image, and completely reinvent the customer journey. The only way to achieve these objectives was by adopting an innovative approach to value creation in a category that has already embraced the benefits of digitisation.
Lemon thinking
Our core idea at Lemon was to create a strong differentiation for Kamal motor insurance with the help of AI.
Solution
We designed a digital experience journey with AI capabilities that no other competitor had:
Our AI solution makes the quotation process hassle-free and almost instant. The visual recognition technology takes any document, like the Emirates ID or visa registration page, extracts data from it and completes the quotation journey in less than 30 seconds. The customer is no longer asked for their car details; the obstacles in terms of data capture and compliance with government regulations are removed; all the back-end complexities of integrating with the government systems and internal ERP systems are taken care of by the new interface.
The whole journey is self-service with no human intervention required. All leads are automatically going into a funnel and drop-offs are sent to the follow-up team. This reduces the workload on the back-end and customer service teams and eliminates the need for middlemen.
The cost savings are passed on to customers making Kamal policy more competitive.
Results
As a result, along with a good insurance product and a surprisingly short digital journey, Kamal can now offer its customers an attractive and competitive USP: generate a quote in less than 20 seconds and have a policy issued in less than 1 minute.
Our solution helped to position the company as category innovators, elevate the brand image, offer more competitive pricing, increase margins, reduce operating costs, and delight customers with a unique experience. And that was just the beginning – eventually all services, such as claims and renewals, will be made effortless with the ingenuity of AI.
---
Consultancy
Technology
0 min read
Case Studies
We help you solve real problems
Find inspiration in our customer success stories.
Pandemic pivot shifts digital health offline to online
When Abbott's brick-and-mortar sales of a life-changing diabetes management device were threatened by the pandemic, the Lemon team took control of digital marketing across the MENA region and delivered excellent conversion results. Above all, they helped Abbott to embrace change by turning new consumer behaviour to their advantage and enhancing it with innovative digital solutions.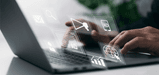 Precision marketing leads to record-breaking sales
Lemon designed an effective digital media strategy and developed a media plan to help Al Rostamani Travel execute a successful awareness and lead generation campaign in the most competitive season. Hyper-targeting to a niche audience, the right platform, a carefully selected ad format, and real time optimisation generated a higher-than-expected return on the client's ad spend.
Converting virtual tourists to real-life adventurers
Visit Hatta hybrid app, designed and built by Lemon, became a one-stop information centre for tourists who want to discover and enjoy the natural beauty, adventurous spirit, and cultural heritage of the Hatta region. It was an important steppingstone in building the region's infrastructure for tourism and sustainable development.
Contact
We'd love to hear from you
Grab a free 25 minute consultation to discuss your next big idea.