Consultancy
Technology
0 min read
Online sales in a flash!

A customised Shopify-based easy-to-manage online store built for Luma, by Lemon, in a matter of weeks transformed a small family-owned start-up into a successful and growing UAE brand.
---
Brand problem
Two sisters and mums in the UAE, passionate about play-based learning, created Luma – a start-up that sells premium quality educational flashcards and stickers for young children. Flashcards are a valuable resource widely available in most common languages, but not in Arabic. By localising the product into the Arabic language, the brand owners tapped into a niche but very underserved market segment: Arab-speaking mums wanting only the best for their children.
With no previous experience in e-commerce and a lack of technical knowledge, the entrepreneurs found it hard to choose the best solution.
Once the product selection and branding had been finalised, it was time to start selling. Since busy UAE parents are used to online shopping, an e-commerce store made the most sense. However, with no previous experience in e-commerce and a lack of technical knowledge, the entrepreneurs found it hard to choose the best solution. Nevertheless, with a modest budget, they required an easy to manage platform without a long-term digital agency retainer that would still allow them to create the best shopping experience with a localised touch.
Lemon thinking
Our team of e-commerce experts advised Luma on the best choice of platform to give them maximum control and minimum maintenance.
Solution
We built an online store that allowed our client to deliver the shopping experience they envisioned:
To begin with, we recommended Shopify – currently the best e-commerce solution for inexperienced clients who want to focus on selling rather than managing the platform.
We then built https://luma.ae – a self-service platform that the owners could manage themselves in the future without needing much technical knowledge. They can now perform such activities as content management, product uploads and reporting without relying on external help.
Most Shopify stores look similar so to create a strong differentiation and add a premium feel, we customised the shop with Luma's beautiful branding and applied it to every step of the shopper journey. The unique Luma experience is delivered all the way from customising the content with the shopper's child's name at the start, to the order confirmation page sprinkled with confetti to celebrate the purchase at the end.
Results
We delivered a self-service customised online store just the way the client wanted, so that they can focus on perfecting the product and customer experience rather than solving technical challenges.
The store was an immediate success. Without any media campaigns, and just spreading information through personal social circles, sales began growing impressively in just three-to-four days after the launch. The simplicity of the platform attracted retail partners that are now also interested to stock Luma products.
---
Consultancy
Technology
0 min read
Case Studies
We help you solve real problems
Find inspiration in our customer success stories.
Pandemic pivot shifts digital health offline to online
When Abbott's brick-and-mortar sales of a life-changing diabetes management device were threatened by the pandemic, the Lemon team took control of digital marketing across the MENA region and delivered excellent conversion results. Above all, they helped Abbott to embrace change by turning new consumer behaviour to their advantage and enhancing it with innovative digital solutions.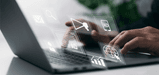 Precision marketing leads to record-breaking sales
Lemon designed an effective digital media strategy and developed a media plan to help Al Rostamani Travel execute a successful awareness and lead generation campaign in the most competitive season. Hyper-targeting to a niche audience, the right platform, a carefully selected ad format, and real time optimisation generated a higher-than-expected return on the client's ad spend.
Converting virtual tourists to real-life adventurers
Visit Hatta hybrid app, designed and built by Lemon, became a one-stop information centre for tourists who want to discover and enjoy the natural beauty, adventurous spirit, and cultural heritage of the Hatta region. It was an important steppingstone in building the region's infrastructure for tourism and sustainable development.
Contact
We'd love to hear from you
Grab a free 25 minute consultation to discuss your next big idea.