Consultancy
Technology
0 min read
Using text-to-speech to unleash powerful insights
Abdul Latif Jameel Group (ALJ)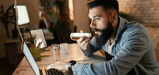 Insights App, a native mobile application with text-to-speech capabilities developed by Lemon for ALJ, has become a valuable platform to amplify content, engage with new audiences, strengthen internal culture, enhance ALJ's brand image and build a community of investors that have the power to change the world.
---
Brand problem
Abdul Latif Jameel group (ALJ) attracts and supports high-profile investors into Saudi Arabia and the MENA region. It works with some of the most reputable global brands in several sectors – automotive, real estate, renewable energy, healthcare, and others. With so many powerful alliances, ALJ plays a significant role in solving large-scale issues that impact communities worldwide, such as clean energy, poverty, health, and climate change.
With so many powerful alliances, ALJ plays a significant role in solving large-scale issues that impact communities worldwide, such as clean energy, poverty, health, and climate change.
As an authority in its field, ALJ actively engages in content creation and thought leadership on global issues, the company's commitment to make a positive impact and how their activities help fund solutions. Their publications are aimed at a diverse spectrum of audiences, from top business and country leaders to ALJ's employees around the world. However, publishing content through their website newsroom has proven insufficient to achieve the impact ALJ wants to create. It appears that website content lacks a sense of urgency and is not easily discoverable for some audiences.
ALJ needed a state-of-the-art publishing platform that would help them achieve several objectives:
Further drive credibility, image, and reputation to attract potential investors.
Engage the investors' community through the latest and most relevant topics.
Amplify thought-leadership content created within the organisation.
Increase brand presence across channels.
Support ALJ's speaking opportunities at events with a tool that gives audiences access to relevant content.
Engage internal stakeholders around the world, particularly audiences that would not visit ALJ's website daily.
Lemon thinking
Our team decided that the best way to meet all the outlined external and internal challenges was to go mobile.
Solution
We developed the Insights App – a native mobile application that became our client's most versatile publishing channel.
Compared to the website, the app is much more convenient for communicating with high profile audiences and influential investors.
It provides an immediate solution to real-time visibility and relevance of content.
It reaches out to new audiences, people who would not be in the habit of visiting the company's web newsroom daily.
The users stay updated and engaged with the help of real-time push notifications.
Always accessible, the app engages employees of the Group, gives them a sense of belonging and participation in the positive impacts ALJ creates.
Results
New consumer behaviour we observed over the past years inspired us to take the experience a step further by activating text-to-speech capabilities. Nowadays, people consume content on the go, have conversations with their phones, use voice-controlled assistants at home and in cars, and listen to audio books through Bluetooth while driving. By giving our solution text-to-speech capabilities, we engaged a new demographic profile and created a new consumption channel for ALJ content.
From launch, the Insights App has had an excellent adoption rate and a 10% increase in engagement month-on-month. It has become a powerful communication platform for ALJ to connect with like-minded investors as well as internal stakeholders.
---
Consultancy
Technology
0 min read
Case Studies
We help you solve real problems
Find inspiration in our customer success stories.
Pandemic pivot shifts digital health offline to online
When Abbott's brick-and-mortar sales of a life-changing diabetes management device were threatened by the pandemic, the Lemon team took control of digital marketing across the MENA region and delivered excellent conversion results. Above all, they helped Abbott to embrace change by turning new consumer behaviour to their advantage and enhancing it with innovative digital solutions.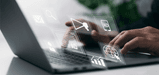 Precision marketing leads to record-breaking sales
Lemon designed an effective digital media strategy and developed a media plan to help Al Rostamani Travel execute a successful awareness and lead generation campaign in the most competitive season. Hyper-targeting to a niche audience, the right platform, a carefully selected ad format, and real time optimisation generated a higher-than-expected return on the client's ad spend.
Converting virtual tourists to real-life adventurers
Visit Hatta hybrid app, designed and built by Lemon, became a one-stop information centre for tourists who want to discover and enjoy the natural beauty, adventurous spirit, and cultural heritage of the Hatta region. It was an important steppingstone in building the region's infrastructure for tourism and sustainable development.
Contact
We'd love to hear from you
Grab a free 25 minute consultation to discuss your next big idea.