We help you unlock hidden value
We're a global network with local insights, and a shared belief in the transformative power of people, technology and data.
Services
We help you stay ahead
Part agency, part consultancy, we work with governments, agencies and brands (big and small) to help them unlock hidden value in their organisation – in their people, technology and data.


Imagine
Transform your organisation at a speed that's right for you.


Connect
Get the right people clicking on your campaigns.


Enable
Understand and adapt to your customers' ever-changing needs.
Who we work with
Brand & world leaders
Part agency, part consultancy, we work directly with brands big, small and starting up, to help unlock hidden value wherever we find it – in your people, technology and data. We also work with modern governments in some of the fastest growing economies, keeping people safe, connected and happy.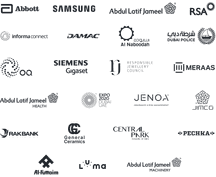 ---
Top 5 global agencies
If you haven't heard of us, you've probably seen our work. We provide white label technology and digital marketing services to the top 5 global advertising groups.




Ready-to-Grow™ Workshop
Make the right move at the right time. Our signature workshops help you to quickly identify trapped value in your organisation, reach a Go/No go decision, and accelerate growth.
Ask me how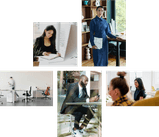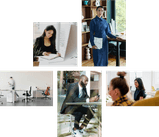 Case Studies
We help you solve real problems
Find inspiration in our customer success stories.
Pandemic pivot shifts digital health offline to online
When Abbott's brick-and-mortar sales of a life-changing diabetes management device were threatened by the pandemic, the Lemon team took control of digital marketing across the MENA region and delivered excellent conversion results. Above all, they helped Abbott to embrace change by turning new consumer behaviour to their advantage and enhancing it with innovative digital solutions.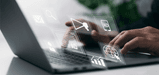 Precision marketing leads to record-breaking sales
Lemon designed an effective digital media strategy and developed a media plan to help Al Rostamani Travel execute a successful awareness and lead generation campaign in the most competitive season. Hyper-targeting to a niche audience, the right platform, a carefully selected ad format, and real time optimisation generated a higher-than-expected return on the client's ad spend.
Converting virtual tourists to real-life adventurers
Visit Hatta hybrid app, designed and built by Lemon, became a one-stop information centre for tourists who want to discover and enjoy the natural beauty, adventurous spirit, and cultural heritage of the Hatta region. It was an important steppingstone in building the region's infrastructure for tourism and sustainable development.
Contact
We'd love to hear from you
Grab a free 25 minute consultation to discuss your next big idea.